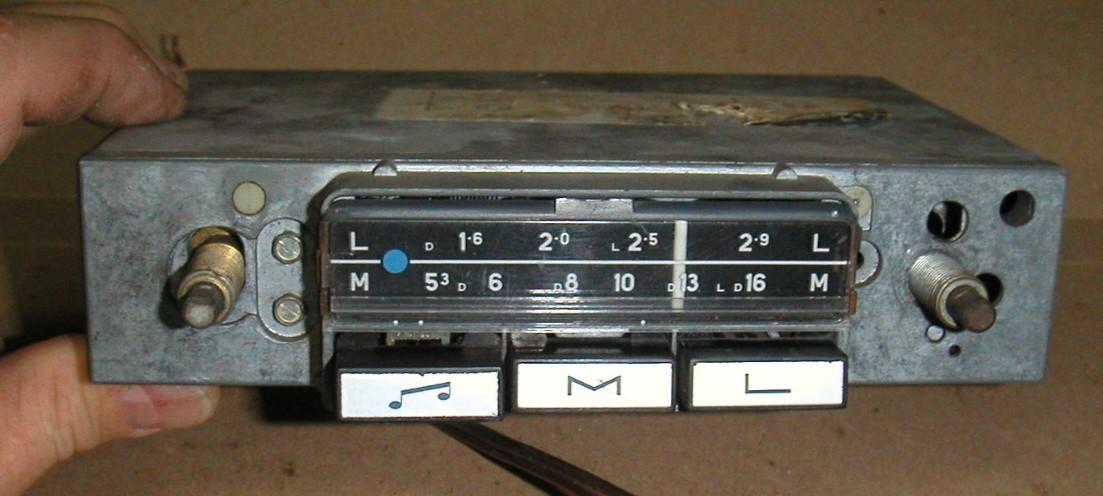 This is an AM/LW (not stereo) European style radio model 7639 000, that supports positive and negative ground cars via internal jumpers. This is the type of radio found on many European cars in the 60s.

The radio has three push buttons as you can see, two bands (regular AM band and the European LongWave band, and is in excellent cosmetic condition (I have not cleaned it up, just dusted it off for this photo). It includes the cable with the special speaker connector (which is frequently lost on radios of this age).

You can read a little about this radio here:

http://www.radiomuseum.org/r/blaupunkt_hildesheim.html

The above site has internal pictures of the radio as well, and offers a source for schematics if you have the urge to acquire a schematic.

This radio would make a nice addition to an auto radio collection, or of course you can put it in your car to return it to factory stock condition for the next big show.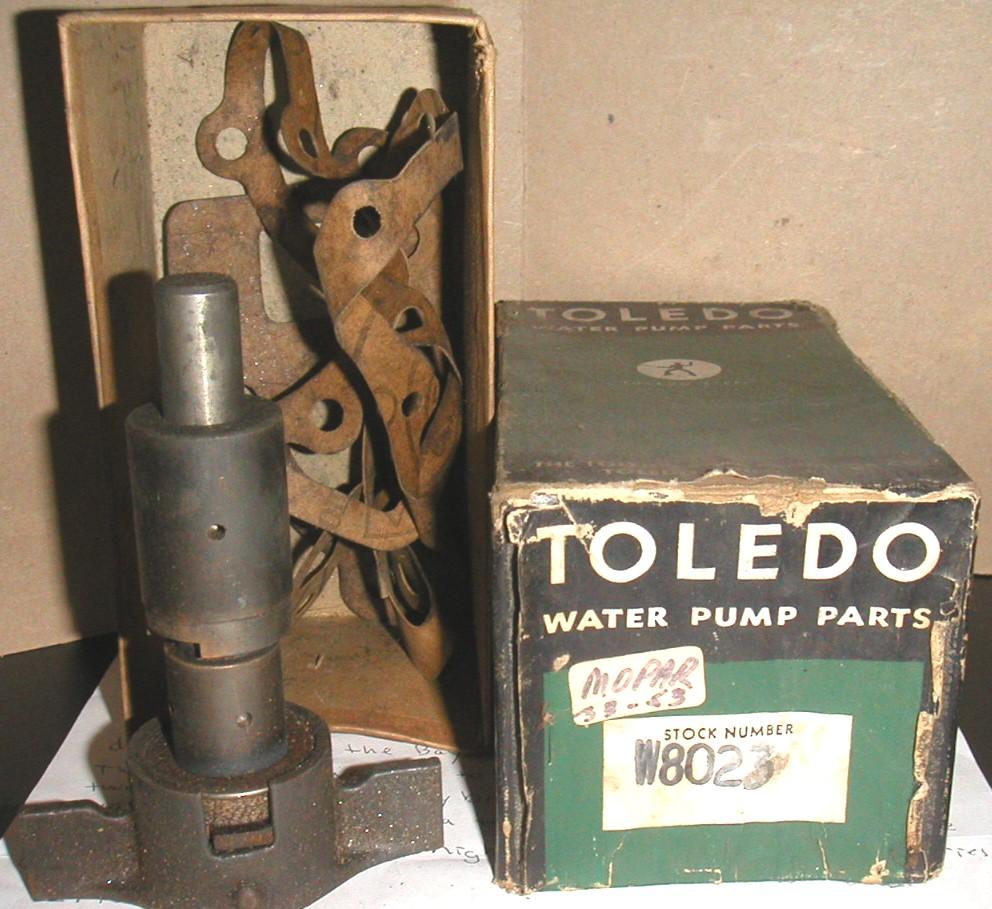 Toledo water pump repair kit that fits a range of Mopar listed below. Toledo stock number is W8023. If you win this auction and want it, I will include a water pump case, impeller, shaft, etc from a 51 Dodge, for an extra $4 to cover the postage.

According to a tag on the box (which I have not personally verified), this kit will fit:

* Chrysler six, 1934 to 1952 * Desoto six, 1935 to 1952 * Dodge six 1935 to 1950 * Plymouth six 1933 to 1950 * Chrysler eight, C2m C8, C14, C15

I have had this kit in my garage for at least 20 years, maybe longer, and it was old NOS then. Operating on the theory that if not used in several decades it's not needed, I'm offering it here.

As you can see from the photo, the kit includes the impeller and shaft, a new seal, new bushings, and an assortment of gaskets.

used AM/FM stereo cassette player - this unit is marked (in my handwriting) "OK, 12/00", so it certainly worked then - I haven't looked at it since until I dug it out to take a photo and offer it here. This is a "universal fit" unit, with the knob spacing adjustable to fit most cars that use this form factor of radio. Faceplate and knobs are included.

This radio is made by Xtal, model XA-903, and operates with 12DC negative ground. $9.50