Graham Turner "The Car Makers"
| | | | |
| --- | --- | --- | --- |
| Condition: | Like New: | Subject: | History |
| Topic: | Europe | Format: | Paperback |
| Language: | English | Publication Year: | 1964 |
pristine condition, probably unread. From the collection of a long retired management professor, 270 pages, a pelican book. printed in the UK
I found this review of the book on line here http://www.newleftreview.org/?page=article&view=835

Henry Lester
The Car Makers. Graham Turner. Eyre & Spottiswoode, 25s.
This survey covers most aspects of the motor industry: history, organization, employment conditions, Union action, technical advance, place in the world market, expansion plans. Turner is critical of managements for not creating conditions for workers' 'loyalty' and critical of the workers for being 'materialistic'. He is rather naive—for instance, his worried description of Communist strength at Ford's ends: 'Perhaps widespread lack of interest in religion has something to do with the mild assessment of Communism at Dagenham'—but his book contains willy-nilly much of interest to socialists. Among the points that come out clearly are:
1. The advanced stage of integration between component producers and car manufacturers;
2. The appalling work conditions on the assembly line ('It's just another form of Yogism—they automate your mind as well.')
3. The expansionism of the industry, with all that entails vis-a-vis the need for overseas markets, the grave danger of over-production, the likelihood of still further integration.
There are many odd snips of information: half the cars sold in Britain go to company fleets and these fleets are disposed of regularly by large second-hand dealers who disperse them round the country; collaboration is in embryo between car and oil companies—branded oil is advertised on filler caps, etc. The Car Makers is exactly the kind of book which ought to be written by socialist journalists. We badly need lucid accounts of Britain's key industries. Meanwhile, socialists would do well to read this book. Henry Lester
Vance Packard "The Waste Makers" 1964
Format:
Paperback
Language:
English
Publication Year:
1964
from the collection of a long retired management professor, in pristine condition, probably unread. Amazon says the ISBN for this book is 0671822942 but this particular book, third printing, 1964, does not show an ISBN. Published by Pocket Books
Wikipedia says this about the book
In 1960, cultural critic Vance Packard published The Waste Makers, promoted as an exposé of "the systematic attempt of business to make us wasteful, debt-ridden, permanently discontented individuals."[5]
Packard divided planned obsolescence into two sub categories: obsolescence of desirability and obsolescence of function. "Obsolescence of desirability", also called "psychological obsolescence", referred to marketers' attempts to wear out a product in the owner's mind. Packard quoted industrial designer George Nelson, who wrote: "Design... is an attempt to make a contribution through change. When no contribution is made or can be made, the only process available for giving the illusion of change is 'styling!'"[5]
The author's obituary is here:
http://www.nytimes.com/1996/12/13/arts/vance-packard-82-challenger-of-consumerism-dies.html
Inventory Systems by Eliezer Naddor 1ed 1966
Format:
Hardcover
Educational Level:
College
Product Type:
Textbook
Publication Year:
1966
Subject:
Business & Economics
Language:
English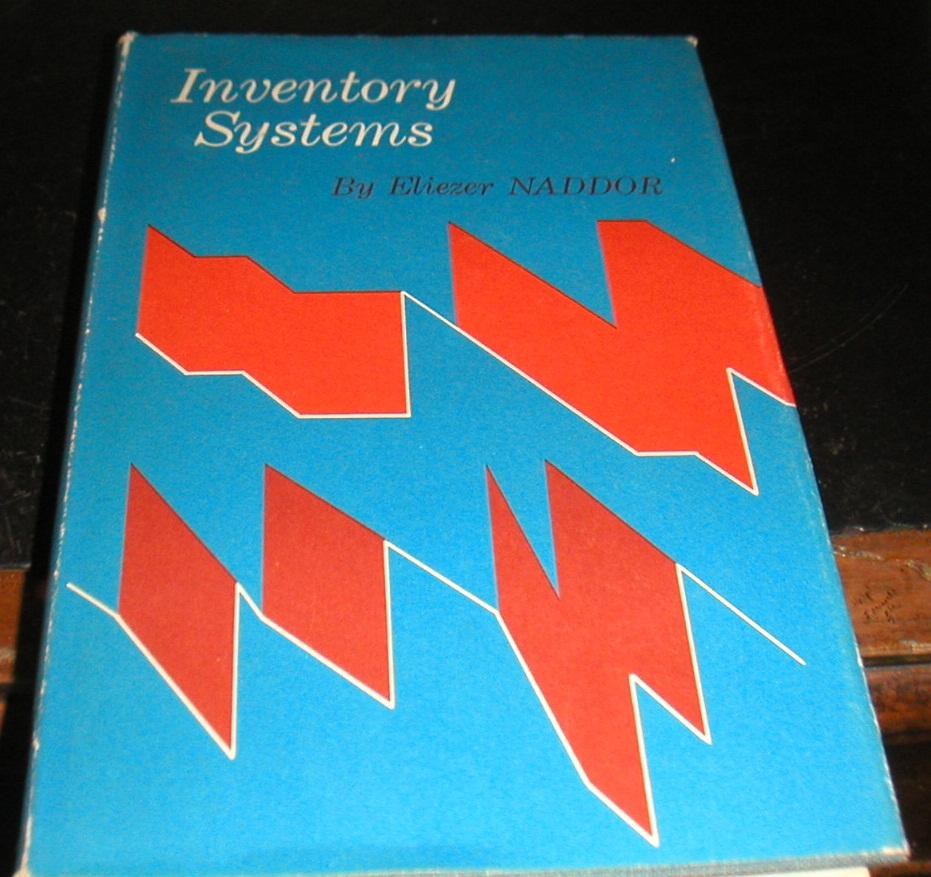 Holden Fish Smith Top-Management Organization & Control
Business & Economics
Topic:
--
Format:
Hardcover
Language:
English
Publication Year:
1944
5th printing, 1944. A research study of the management policies and practices of 31 leading industrial corporations conducted under the auspices of hte graduate school of business, Stanford University. By Paul E Holden, Lounsbury S Fish, and Hubert L Smith. Some marginal notes in pencil from the professor.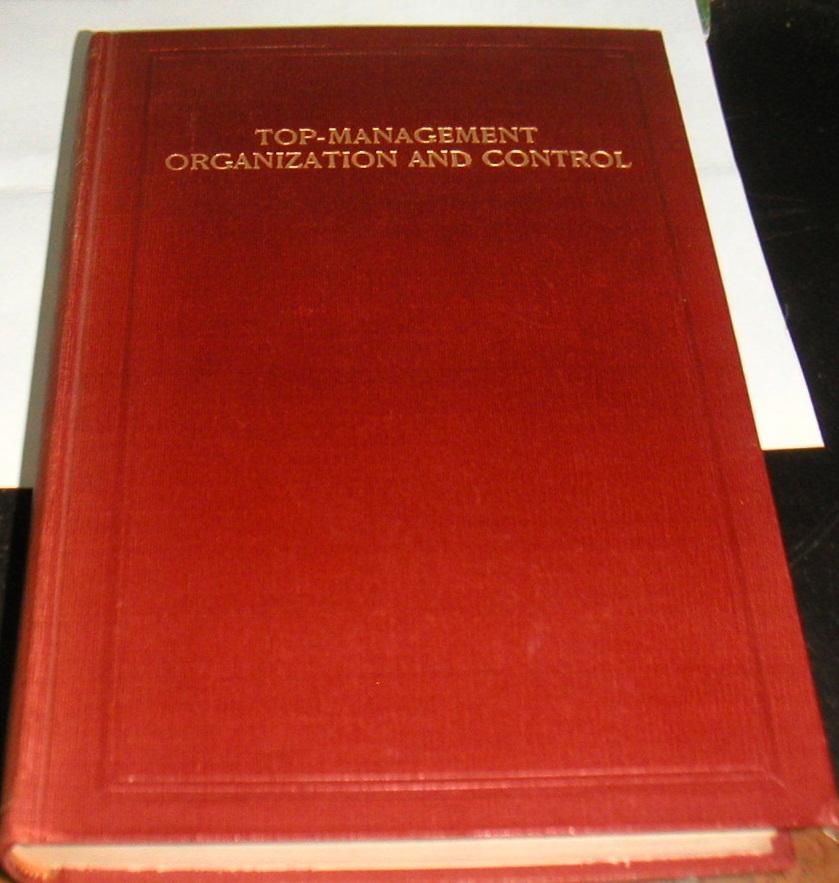 Introduction to Queueing Theory, Robert B Cooper 1st ed
sentences are underlined, but this is in very very clean condition
Subject:
Business & Economics
Topic:
Queueing Theory
Format:
Hardcover
Language:
English
Publication Year:
1972
Special Attributes:
1st Edition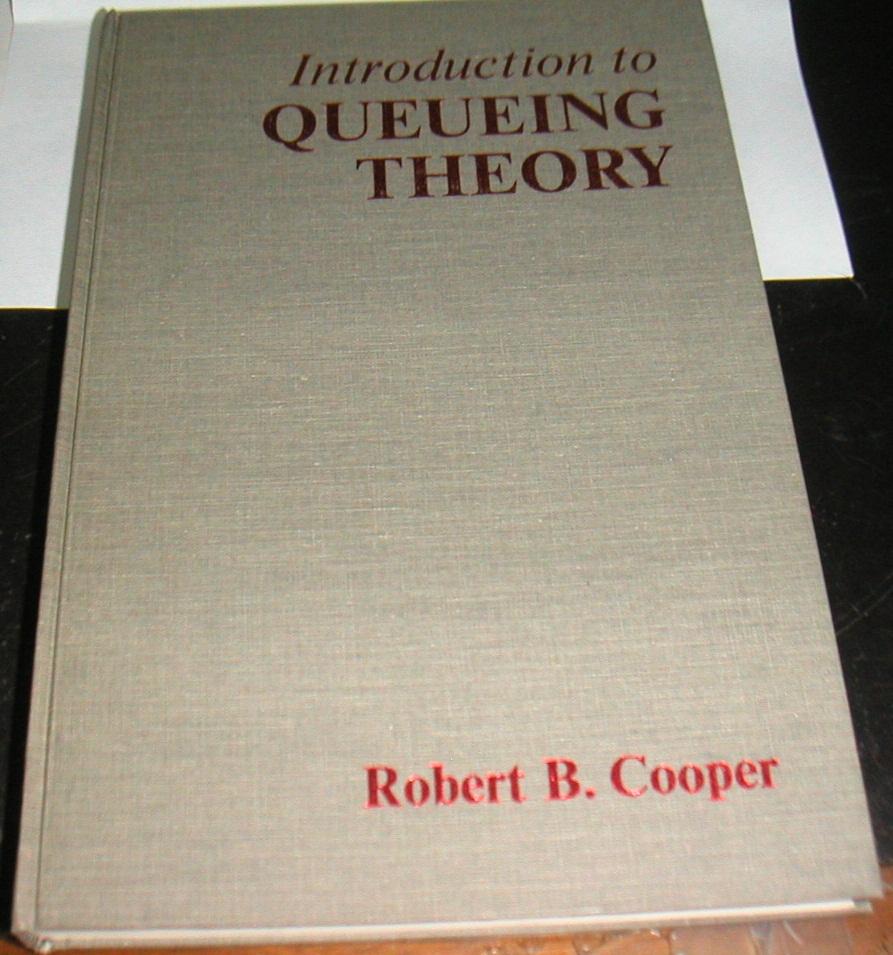 Saaty "Elements of Queuing Theory" 1st ed, 1st ed, 1961. Introduction to Queuing Theory, With Applications - Thomas L Saaty.

ISBN-10:
0070543704
Subject:
Business & Economics
ISBN-13:
9780070543706
Topic:
Queueing Theory
Format:
Hardcover
Language:
English
Publication Year:
1961
Special Attributes:
1st Edition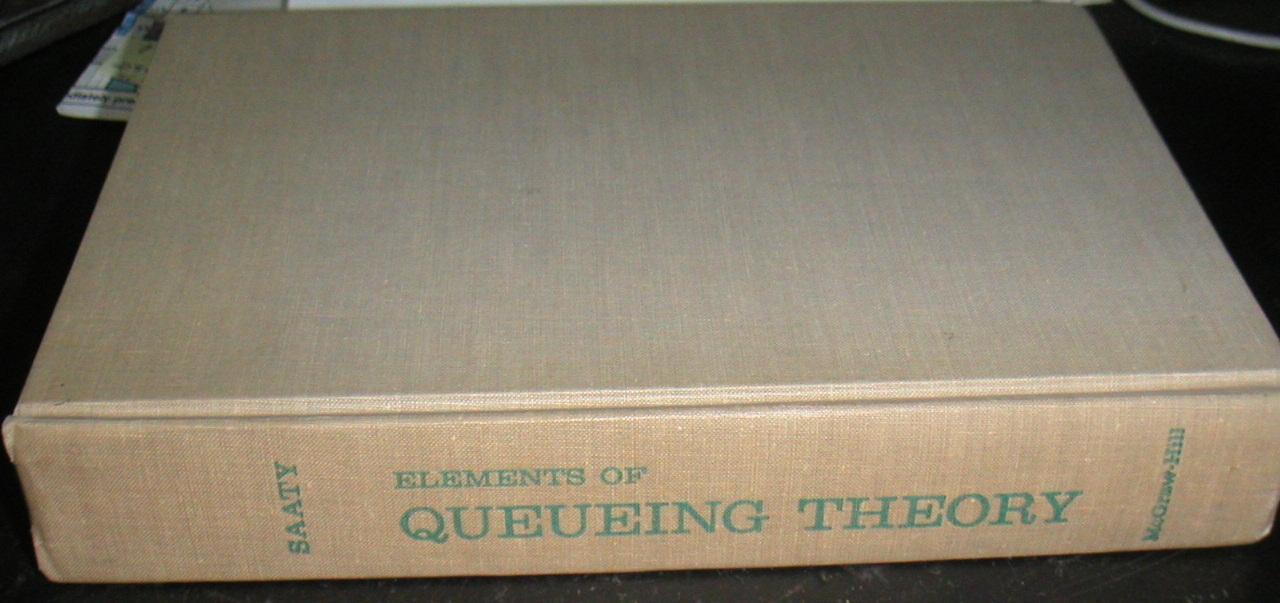 Dynamic Administration, papers of Mary P Follett, 1940, 1st ed, 1972. Very nice condition, Dynamic Administration, the collected papers of Mary Parket Follett, edited by Henry C Metcalf, PhD and L Urwick, OBE, MC, MA, FIIA, published by Harper Brothers, New York - The forward is dated 1940, so I assume that is the publishing date
Towards a better understanding: US-Japan Relations
Published in 1983 by the Center for the Study of Foreign Affairs, US department of State, library of congress number 85-600608. Looks unread/unopened- from the collection of a long retired professor of management. $5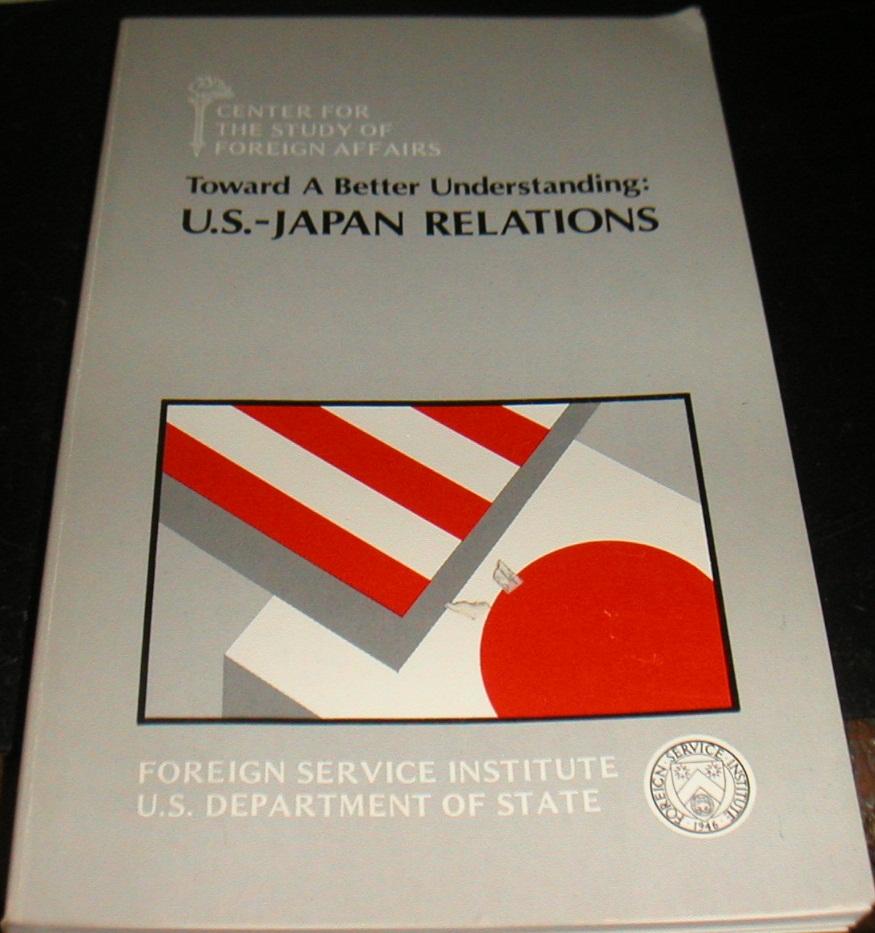 Executive Action - E Learned, D Ulrich & D Booz, 1951
1st ed, 1972. Very nice condition, with dust cover. Executive Action, by Edmund P Learned, David N Ulrich, Donald R Booz. Pub by Harvard University, Boston, 1951 218 pgs
The Machine That Changed the World - MIT study on autos
Who's ahead in the Global Auto Wars and why - Japan's wining
Detailed item info
Size
Height:
9.5 in.
Width:
6 in.
Thickness:
1.2 in.
Weight:
21.6 oz.


Publisher's Note
Examines Japan's innovative, highly successful production methods
This immensely readable book describes the volatile trends that will shake the auto industry of the future--and in doing so paints a portrait of an industry regenerating itself in a new way in a global market.
Industry reviews
Based on MIT's five-year, 14-country study of the worldwide auto industry. Contrasts the increasingly obsolete mass production of the American industry with the Japanese auto industry's lean production, which welds the activities of everyone from top management to line workers, to suppliers, into a tightly integrated whole which increases production, quality, and responsiveness to consumers, while keeping costs down. Annotation copyright Book News, Inc. Portland, Or.
Rubin
Teach Yourself C++ in 24 hours - Jesse Liberty - 450 pages - book only - SAMS publishing - 1997, ISBN 0-672-31067-8 $5
National Formulary (official copy), 1947, American Pharmaceutical Association, with supplement $15
Stouffer, et al - The American Soldier, two books, "Combat and its aftermath", and "Adjustment during Army Life" paperback, first science editions printing 1965, original copyright 1945. One copy of each, $10 for the pair, very clean, undamaged, look unread - covers are brittle
Microcomputer Software for Management Science and Operations Management - Barry Render & Ralph M Stair, Jr, includes disk of software for IBM PC, 1986, paperback $4
Experimental Statistics Handbook 91, US Department of Commerce, Issued Aug 1, 1963, hardback, excellent condition $8
Strategic Management, Case Enrichment Portfolio for selected cases in, Samuel C Certo & J Paul Peter, 1990, McGraw Hill $4
Fatigue of Workers, Its relation to industrial production, by Committee on work in Industry of the National Research Council, Reinhold Publishing Company 1941, hardback $2
Human problems of an industrial civilization - Elton Mayo, Viking compass book, paperback, 6th printing 1968, original copyright, 1933 $4
The industrial worker, 1840 to 1860, Norman Ware, printed 1964, original copyright 1924, paperback $4
The protestant ethic and the spirit of capitalism, Max Weber, Schribner edition, paperback, 1958
Men at Work, William Foote Whyte, 1961, Dorsey Press, hardback, first printing June 61
Dynamic Administration, Metcalf and Urwick, Harper & Brothers pub, 1940
Simulation and analysis of Industrial systems, Schmidt and Taylor, 1970, Richard D Irwin Inc pub, hardback